TRASH CAN SERVICE & PRICING
We offer trash can service at prices lower than the national company with no hidden fees or surcharges!
Please do not use bungee cords, ties or any other apparatus on the trash can lids to keep them closed. Thank you, we appreciate your cooperation.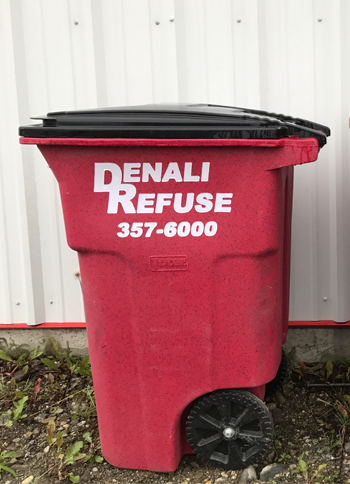 64 GALLON CAN
$26.37 per month
$19.36 additional 64g can*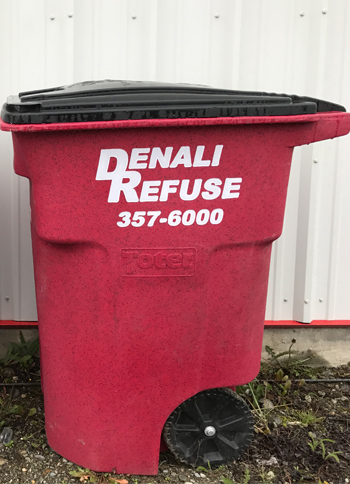 96 GALLON CAN
$29.99 per month
$21.36 additional 96g can*
*For single family residence only
Sales Tax & State Utility Fee not included
Extra Trash
Up to 16 gallon bag* = $2.35
17 – 32 gallon bag* = $4.35 per bag
64g can ** = $6.09 per can
96g can ** = $7.09 per can
* Weight limit up to 25 lbs per bag
**Commercial quality can (ex: Toter)
Trash Can Guidelines
Your actual pickup time may vary each week. Please have trash out by 6:00am, or the previous evening.
Please place your roll cart out for service with the lid closed and the handle toward the house, no more than 3 feet from driveable roadway.
Refuse container cannot exceed 70 pounds.
Extra trash is any trash not in the can with the lid closed. This includes trash stacked on top of the can with the lid leaned against it. Extra trash bags must not weigh more than 25 pounds each.
There is a $30 delivery fee, waived for new customers with 12 months of continuous service.
The following items are not accepted in our curbside service:

rocks          dirt          oil         batteries       paint       freezers    refrigerators  or   other  hazardous   or     caustic waste.
No more than 1-16g bag of double bagged animal or fish waste per can , this includes game meat, carcasses and animal feces
Residential service is billed quarterly in advance, payments are due on the 20th of the month.
Late fee of $25.00 added on the 1st of the month following the due date for all past due accounts.
A $30.00 non-refundable fee will be added to any account closed for non-payment on the day the trash can is scheduled for removal. We may suspend pickups on accounts that have a past due balance.
A $30.00 NSF charge will added to any returned checks.
Like and Follow us on Facebook for updates and reminders.