CONSTRUCTION ROLL OFFS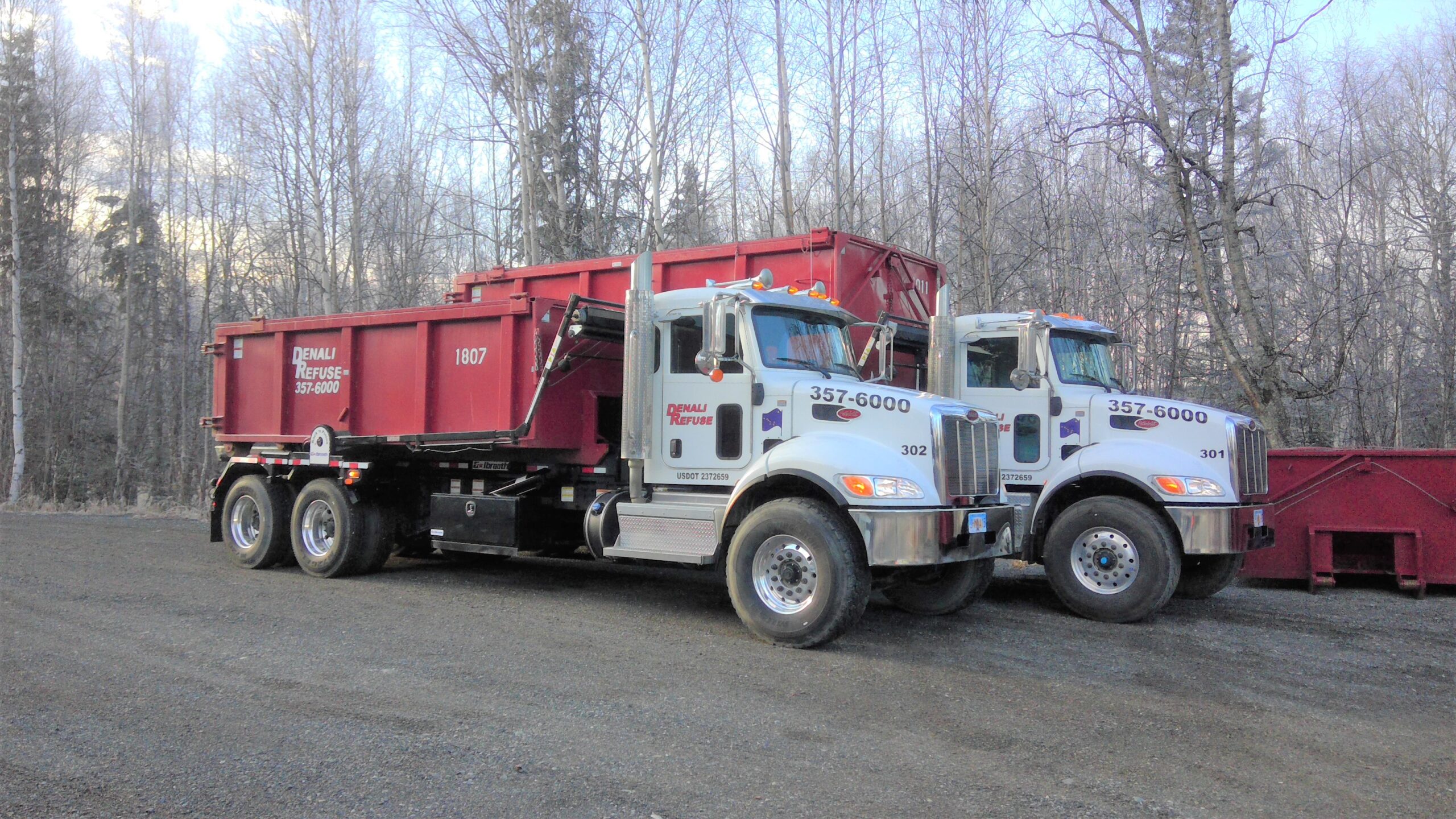 ROLL OFF RENTAL FREQUENTLY ASKED QUESTIONS
WHAT DOES THE INITIAL PRICE INCLUDE?
One Time Delivery
Removal
One Week or First Month of Rental
Weight up to 1. ton (12 yard) or 1.5 tons (18 yard) or 2.5 tons (40 yard)
HOW LONG MAY I KEEP THE ROLL OFF?
Our standard rental periods are 1 week or 1 month/4wks
Call for an extension as soon as possible to ensure availability if you need more time
WHAT IF I NEED TO CHANGE OR CANCEL MY ROLL OFF ORDER?
A $100 cancellation fee will apply to same day changes for service
If driver has arrived to perform a service (ie: empty or remove) you will pay the full fee for that service. There is no discount if you cancel a service with the driver on site.
A removal can only be cancelled if the roll off is not reserved for another customer.
If we are unable to access the roll off to provide service you will be responsible for the full trip fee and will need to reschedule the service. For example: You schedule the removal of the container and have not plowed or sanded the driveway. The charge for the haul will remain for that day and another haul fee will be due when you reschedule the haul.
WHAT IF MY ROLL OFF IS FULL AND I NEED IT EMPTIED?
Call the office to schedule a pickup

for the next available time, typically the following business day.

Nothing can be sticking out of or heaped above the top edge of the roll off container.
If covered, for example by a tarp, please make sure it is removed the night prior to a scheduled service.
WHAT MATERIALS ARE PROHIBITED?
The landfill does not allow hazardous materials including; refrigerators, freezers, hazardous waste, chemical products, herbicides & pesticides, solvents, paint (except completely dried latex paint cans, no liquids), other flammable liquids, propane tanks, oil, antifreeze, contaminated soil, batteries, medical waste, asbestos, animals, and burn barrels. For more details about the disposal of these items please check with the Mat Su Borough Central Landfill.     http://•https://www.matsugov.us/services-and-rates#Central Landfill Rates
HOW MANY TONS CAN I PUT IN MY ROLL OFF?
A roll off can be very heavy. Keep your budget in mind when filling the container.
Department of Transportation regulations limit the weight of any roll off to approximately 13 tons
Certain materials such as concrete, dirt, brick, drywall, roofing shingles, tree trunks, steel, etc. can be very heavy
Before placing any heavy materials in your roll off, please contact us at 357-6000 for guidance
CAN I USE HEAVY EQUIPMENT TO LOAD MY ROLL OFF DUMPSTER?
NO. You will be responsible for any damages to the container.
HOW DO I PREVENT A ROLL OFF FROM DAMAGING MY DRIVEWAY OR YARD?
Verify the location you want the roll off located is firm, solid ground especially during breakup.

Avoid placement in newly built/paved driveway.

A full roll off can be quite heavy. Additionally, the truck that removes the roll off will add a significant amount of weight.
If the truck gets stuck during delivery or removal you may be responsible for the tow bill.
We are not responsible for property damage during the rental period.
UNDER NO CIRCUMSTANCES SHOULD THE ROLL OFF BE LOADED ABOVE THE FILL LINE EVEN WITH LIGHT MATERIAL
*OVERFULL CONTAINER: $150 PER HOUR (15 MINUTE MINIMUM) FOR WAIT TIME PLUS ADDITIONAL HAUL IF NECESSARY
FOR RATES AND AVAILABILITY