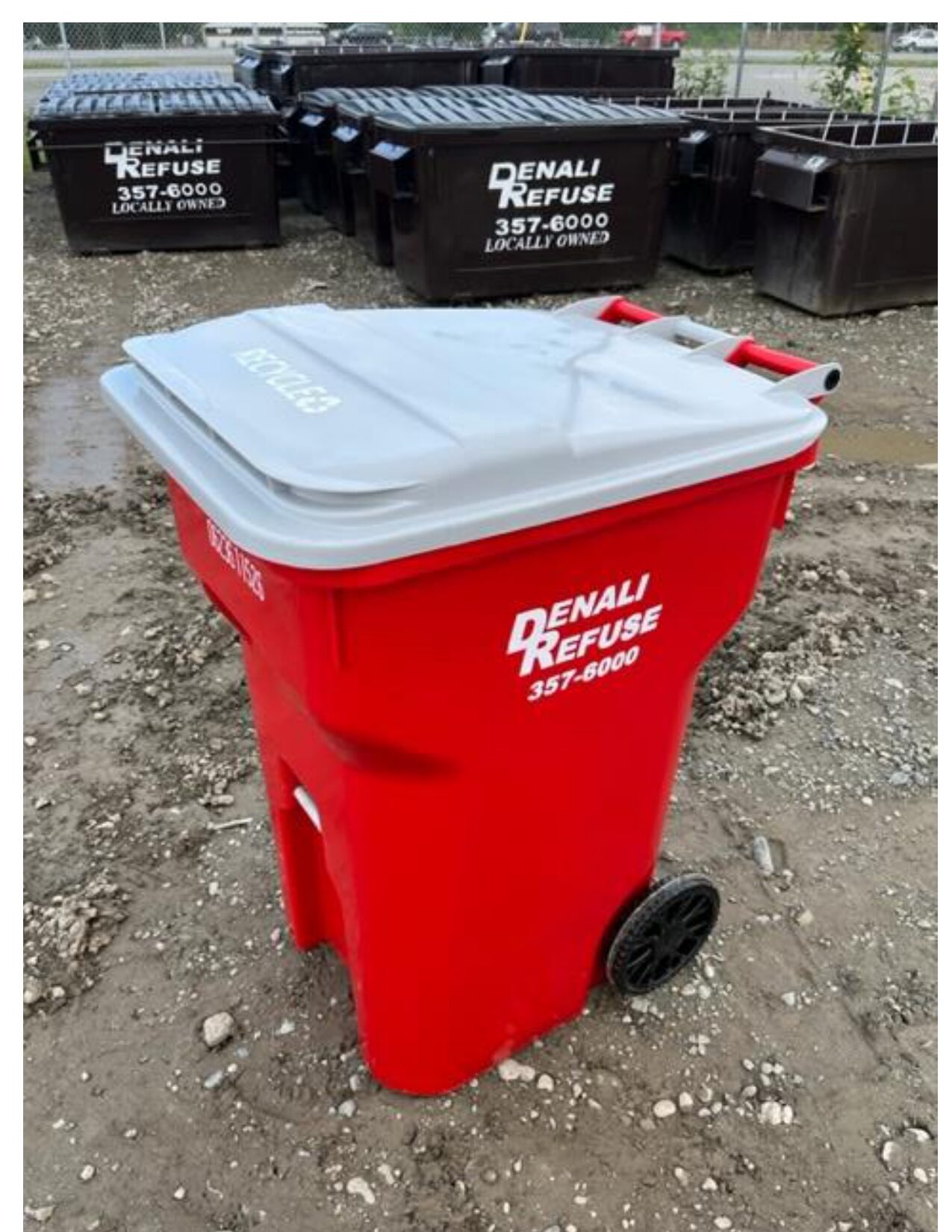 Denali Refuse now offers Curbside Recycling*
(*In select areas, please call our office to inquire)
We are doing our best to stay as efficient and green as possible.
We will be picking up 96 gallon recycle containers every other Friday.
$75.00 per quarter (plus applicable regulatory fees and taxes)
We will be accepting:
#1 plastic ie: water bottles with screw top lids
#2 plastics ie: jugs and bottles with screw top lids
mixed paper, cardboard, aluminum and tin.
We ask that all bottles/cans/ jugs be rinsed out. No greasy pizza boxes please.
More Information
Please do NOT bag your recycling, just put it all in the container mixed together.
Please be mindful that no trash is put in your recycle container
Cans must be at the curb by 6 am every other Friday for pick up
If you are interested in commercial cardboard recycling please see our Dumpster Service page.